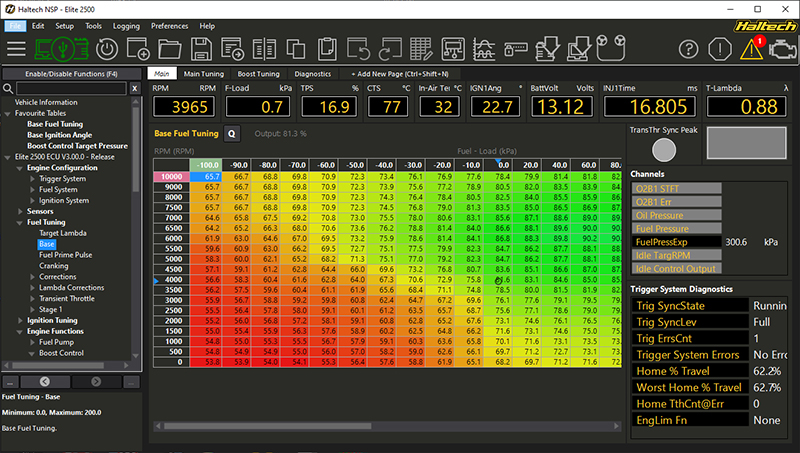 Haltech users take a look!
Haltech has released an exciting software update for all Elite series ECU's. You can now use the NSP software (Nexus software programmer) to configure your ECU. Best of all it's FREE!
Gain features like: Dramatically faster ecu connection speeds, adjustable font sizes, multiple display themes, improved data logging, new oscilloscope feature, undo/redo, advanced quick tune and many more!
Haltech says:
"Creature comforts like the intuitive layout, multiple display themes, and adjustable font sizes make it a nicer software package to use than our earlier Elite Software Programmer (ESP), and because of that we were often asked if you can use NSP to tune an Elite series ECU. Well, now you can! 
The new Elite Firmware 3.00 makes all Elite ECUs compatible with NSP. This update covers all models of Elite ECUs: Elite 550, 750, 950, 1000, 1500, 2000 and 2500 as well as the Elite VMS. It doesn't matter whether you bought your Elite yesterday or when it first came out, this update covers ALL Elite Series ECUs."